INNOVATION AND WIN-WIN
Hongxin R&D team is a vibrant and energetic team with members both young and old. By keep learning advanced die casting or injection mold design theory and practice from both domestic and abroad, constantly mastering advanced technology of die casting mold,die casting technology and injection technology, Hongxin established core competence with proprietary intellectual property rights in the field of die casting mold or injection mold R&D. At the same time, Hongxin sharing technologies and experiences with clients, so clients can win bigger market in the end.
R&D PROCESS BASED ON CLIENT'S REQUEST
The Mold R&D and technics design of Hongxin Based On Customer Requirements
Fully understand die casting parts or injection parts' requirement; fully understand customer acceptance standards.
Sharing with customers Hongxin's technologies and experiences.
Fully use modern advanced science & technology and team wisdom, to test the design integrality and availability. Gradually replacing traditional repetition test and successive approximation with scientific calculation and analogue simulation.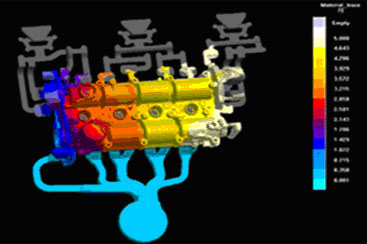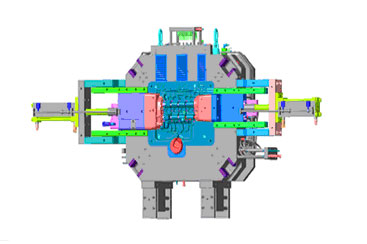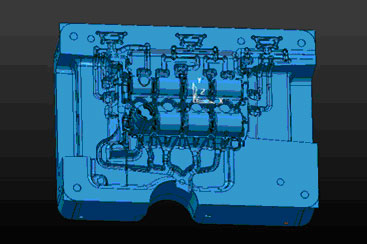 MOLD DESIGN SOFTWARE
Hongxin designing toolings using software including:
Computer Aided Design(CAD)AUTOCAD,SOLIDWORKS,UG,PRO/E
Computer Aided Engineering(CAE):JSCASTING
Computer Aided Manufacturing(CAM):POWERMILL
HONGXIN DIRECTION OF TECHOLOGY
Hongxin gives full play to more than 15 years experience in aluminum alloy die-casting field accumulated by Hongxin team, seeking increasing perfection in technology and quality. And we possess unique core technology in ultra thin die-casting、pressure-resistant die-casting and high precision die-casting, precision injection, etc..We have already set up long-term research and development plan for developing high value-added products, then, we will carry out them in well-organized way. Hongxin has 3 main core technologies to meet the customers and markets need. We take pride of leading technology in the industry and win the market in return.

DIRECTION OF TECHNOLOGY
We advocate a cooperative development with our customers, and offer total solutions for aluminum alloy die-casting parts, from designing, tooling solution, process engineering to casting and machining process to create the unique added values for our customers. At present, we have the leading technology advantage in the following three aspects. And we will focus our resource to up-dated the technology of the R&D and mass production in these three aspects, so that we can building Hongxin's good brand in the market.
PROTOTYPE
Ningbo Hongxin use cutting-edge equipment to provide complete prototyping services for newly designed parts and tooling quickly and efficiently.